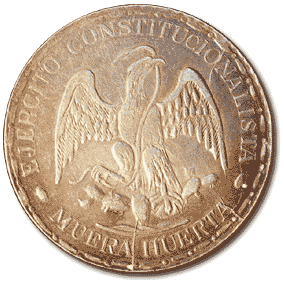 To view all of our lists of products
you will need to download the Acrobat Reader.
Just click on the button below and follow the instructions

El Mundo de la Moneda, S.A. de C.V.
Madero 55, Local 412, 4th Floor, (between Isabel la Católica y Palma) Centro Histórico
06000, México, D.F.
info@elmundodelamoneda.com
Telephones (52-55) 5512-1207, 55127485
¡¡¡ DO NOT BE DECEIVED !!!
THERE ARE BAD INTENTIONED PEOPLE THAT HAVE BEEN USING OUR NAME IN ORDER TO GUARANTEE THE AUTHENTICITY OF COUNTERFEIT NUMISMATIC PIECES. IF YOU HAVE ANY DOUBTS, PLEASE CONTACT US.